Sacchi: Osimhen wouldn't have made any difference in 4-0 defeat to Milan'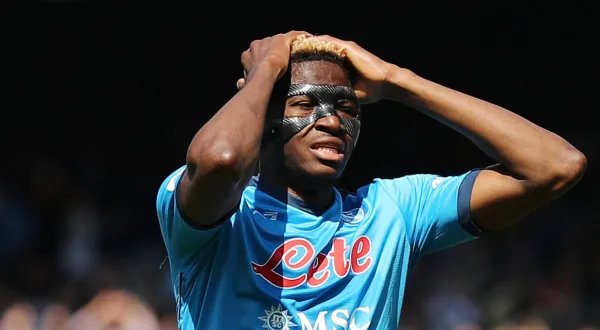 Former Italy national team coach Arrigo Sacchi says 'even (Victor) Osimhen would have struggled' after his former club, AC Milan annihilated Serie A champions elect, Napoli Sunday evening at the Maradona stadium in Naples.
In a column for La Gazzetta dello Sport, Sacchi revealed why Milan were xceptional on the night and were able to capitalise on their opportunities so effectively.
'Napoli lost because they lost those principles and values ​​which, until now, had amazed everyone. Meanwhile Milan showed that the team, when it works, is always a winner.
"Here is the difference between the two teams: Napoli, leading the championship, has so far played football with great movement, great intensity and great speed. Against the Rossoneri these qualities were not seen.
"Spalletti's boys started off at a slow pace, too slow. And so, by not putting their opponents under pressure with their pressing, they gave them courage."
"The team was very motivated, the players constantly helped each other, they changed roles and positions and were always linked together.
'Always compact, Pioli's group. Always ready to double mark. Always available to contribute both in possession and out of possession.
"Everyone will say: yes, but Osimhen wasn't playing. So, let's immediately clear up that misunderstanding: in this context, it was a Napoli side that was not very gritty, very slow and very predictable, even Osimhen would have struggled.
'And this explains that one player cannot solve the situation."