Saka, Smith Rowe closing in on Rooney, Ronaldo record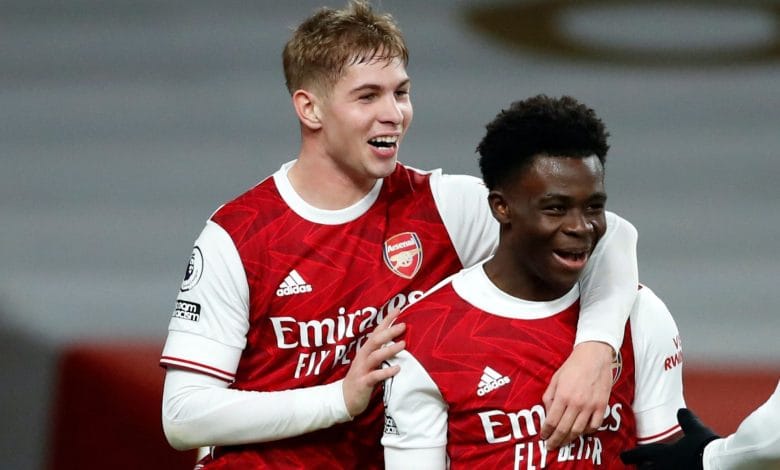 Arsenal duo Bukayo Saka and Emile Smith Rowe are closing in on a Premier League record which is currently held by Manchester United legends Wayne Rooney and Cristiano Ronaldo.
Saka and Smith Rowe have been two of Arsenal's star performers so far this season, with manager Mikel Arteta trusting more in youth as he looks to build the Gunners back into a force in English football.
Twenty-year-old Saka provided the assist for 21-year-old Smith Rowe to score their second goal against West Ham United in midweek, wrapping up three points which lifted them into the top four.
The goal was the sixth time the duo have assisted one another in the Premier League, just two short of a unique record in the competition.
Among pairings when both players are aged 21 or younger, only Ronaldo and Rooney have assisted each other more often in Premier League history, with the Man United duo doing so eight times.
Saka and Smith Rowe will attempt to move even closer to that tally during Saturday's Premier League match against Leeds United.
The Arsenal duo have the rest of this season to surpass Rooney and Ronaldo's record, with Smith Rowe not celebrating his 22nd birthday until July 28.