Samuel Chukwueze is latest Eagle in Abuja AFCON camp
26 players now in as team flies out to Cameroun Wednesday evening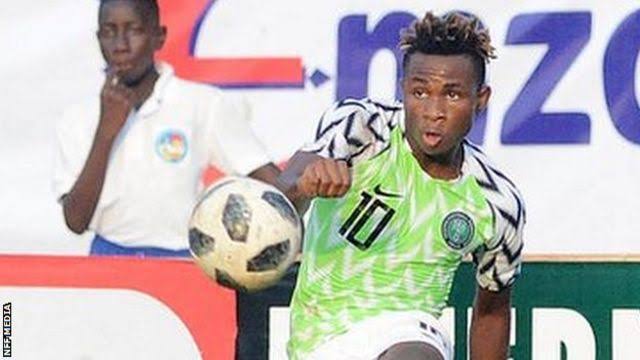 Villarreal of Spain winger Samuel Chukwueze has arrived the Super Eagles Abuja AFCON camp.
The 22 year old arrived Wednesday morning, barely two days after helping his club to wallop Levante 5-0 in a LaLiga fixture.
Chukwueze provided the assist for the first goal of the game on eight minutes. The player's arrival has increased the total number of players in camp to 26 after Glasgow Rangers midfielder Joe Aribo came in late Tuesday night as the 25th Eagle in camp.
The Villarreal winger will join the team in their only training session today.
Chukwueze is making his second trip to the biennial tournament after making his debut three years ago in Egypt.
The Super Eagles are expected to fly out of Abuja to Garoua in Cameroun at 6pm on Wednesday aboard an Air Peace aircraft.
The team will open their AFCON campaign against Egypt on January 11 before playing Sudan on January 15 and Guinea-Bissau on January 19.
The Super Eagles, thrice winners of the tournament will be gunning for their fourth triumph and third away from home since they won on home soil in 1980.