Samuel Chukwueze targets fourth goal against Levante in LaLiga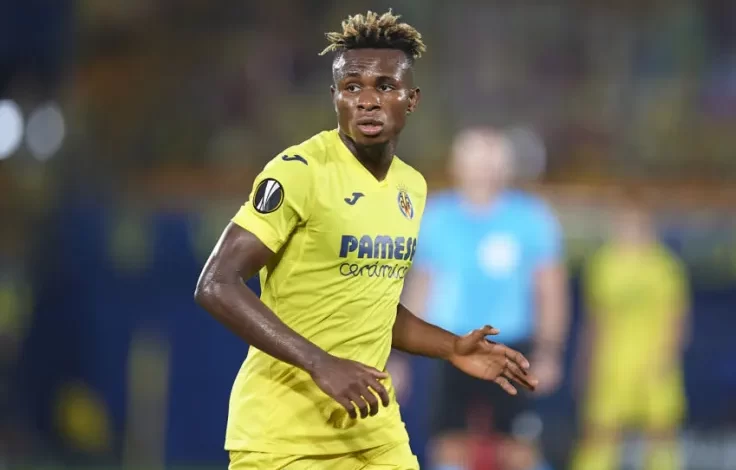 Villarreal winger Samuel Chukwueze will be keen to graduate from being a provider to a finisher when his club host Levante Monday evening at the Estadio de la Ceramica.
The 22 year old Nigerian has been involved in three of the six goals Villarreal have scored in their opening game of the year since January 2019, providing assists in each of the three new year games he has been involved in since he made his LaLiga debut in November 2018.
The Super Eagles star will now be seeking to be directly involved and if he scores Monday evening, it will be his third goal in 12 games in the ongoing 2021/22 LaLiga season and fourth goal against the visitors in seven appearances.
Chukwueze has scored three times against Levante in six meetings, the most he has scored against any team in the LaLiga. He also has an assist against the visitors.
The Nigerian has featured in 102 LaLiga games since he made his debut in the competition against Levante in November 2018. He has scored 14 times and bagged 10 assists.
He has started 53 of the games and was subbed on in 49 others.
Monday evening's game will also be his 136th in all competitions for the Yellow Submarine. He has scored 22 times and bagged 17 assists.