SD Huesca: Kelechi Nwakali Lied!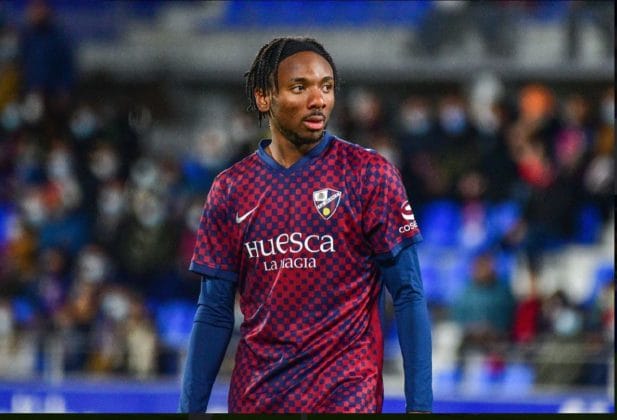 Spanish second division side SD Huesca say they "completely deny and disagree with Kelechi Nwakali accusations" that he was pressurised to skip the Africa Cup of Nations and accept a transfer away, before terminating his contract.
The 23-year-old posted the lengthy allegations on social media on Wednesday.
But the club has unequivocally denied it.
"The club wishes to express its total rejection of [Nwakali's] lack of veracity, all with the total conviction that the club has acted at all times with the utmost respect for the player.
"Although, and given the seriousness of some of the statements made in the statement, the club reserves the exercise of any actions it deems appropriate in defence of its legitimate rights and interests," the club wrote on its website.
Nwakali also accused the club of pressurising him to sign a new contract by paying him late and a breakdown in negotiations came when his mother fell ill and he asked Garcia for wages the club owed him so he could pay for her treatment.
"Ruben Garcia responded to my request by saying: 'Sign this new contract and we will pay you what's owed tonight'," he said.