Selles: We Can Use Onuachu To Nullify Opponents' tactics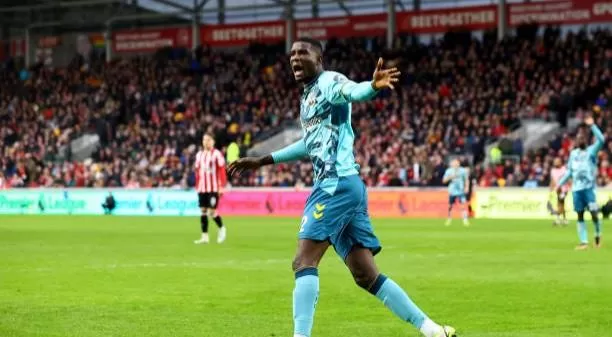 Southampton boss Ruben Selles says Nigeria forward, Paul Onuachu can be used to nullify an opponent's tactics after praising his entire forward line for helping the team achieve incredible successes in the last four games.
The Saints have taken seven points out of a possible 12 after two wins and a draw in their last four games, keeping clean sheets in three including the 1-0 defeat of Chelsea at Stamford Bridge in February.
Selles says all the players have been fantastic and they are being used according to the tactics the team is deploying and that of their opponents.
"It is not only them three, it is also the rotation in every game that we do with the substitutions. So Carlos [Alcaraz] is occupying the position in the ten position and getting into the spaces, like we saw against Leicester with his goal.
"And then you have Adam Armstrong, Stuart Armstrong, Moi Elyounoussi, Paul Onuachu and Sekou Mara stepping into the pitch and offering us something different. All of them are getting playing time, because we have some different necessities in the beginning of the game and at the end of the game.
'We saw how Sekou [Mara] stepped into the pitch, you can nullify the opponent's behaviour having Paul [Onuachu] in the game, as we saw with [Manchester United boss] Erik [ten Hag], who took [Lisandro] Martinez out and put Harry Maguire in, so it is not only those three, we will need different players.
'So let's see for on Wednesday, because everybody is working well and if I think I need to do something different, then I will," he said at his pre-match presser for Wednesday's visit of Brentford to the Saint Mary's stadium.