Sha'Carri Richardson Tipped To Break Flo Jo's 100m World Record
Gatlin says sprinter is running 10.3 in training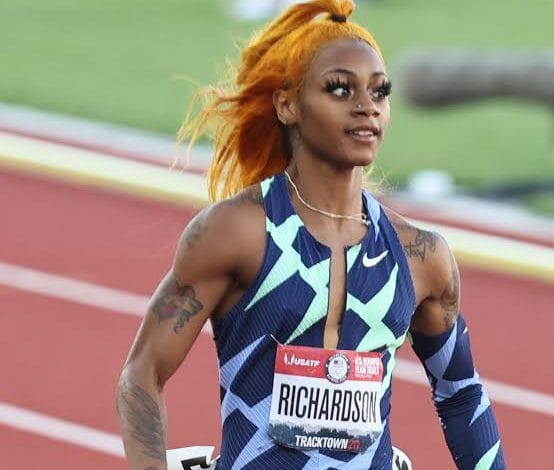 Retired sprinter Justin Gatlin, says his country woman, Sha'Carri Richardson, has the potential to shatter the women's 100-metre world record.
Gatlin says he's seen Richardson clock 10.3's during training sessions.
Gatlin, who is the fifth fastest man ever, made the revelation on popular sports podcast I- Am- Athlete.
The 22-year-old Richardson has had a turbulent previous 10 months coping with the death of her mother and being banned from the Olympics after marijuana was found in her system.
Gatlin believes his former training partner will come back stronger in the future.
Richardson is yet to make her debut for the 2022 track season.
The flamboyant athlete has been a no show for multiple meets this season with the most recent being at the Kip Keino Classic in Kenya where she was set to line up against double Olympic 100 metre champion Shelly-Ann Fraser-Pryce.
Meanwhile, Gatlin says Usain Bolt pushed him to train harder.
He said Bolt forced him to change his race strategy by improving his start and focusing on speed endurance. Gatlin likened his rivalry with Bolt to that of Muhammad Ali and Joe Fraser.
Gatlin said that Bolt was on his radar from he was representing Jamaica as a youth athlete and that Bolt's rise to legendary status was inevitable.