Shearer: Haaland should score 40 or 50 goals this season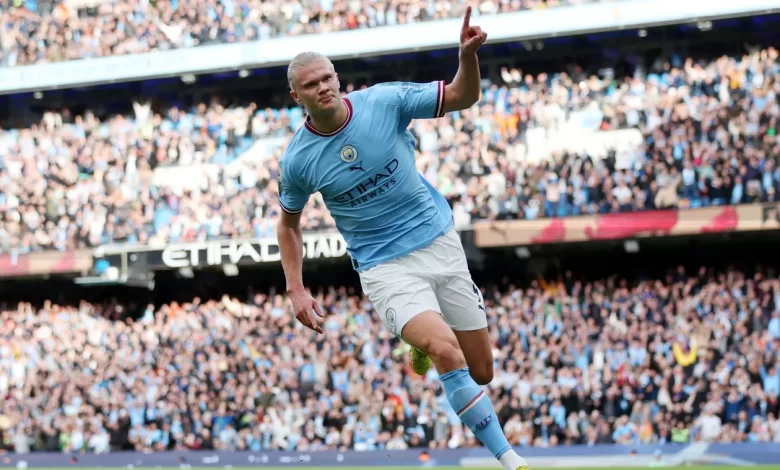 Erling Haaland scored at least twice for the fifth time in the Premier League to take his total tally to 17 in 11 games as he inspired Manchester City to a 3-1 win over Brighton at the Etihad on Saturday.
The 22 year old struck on 22 and 43 minutes to become the first Manchester City player to score in seven consecutive home games in all competitions since Sergio Agüero in February 2018.
Premier League legend and now pundit, Alan Shearer believes the Norwegian will score between 40 and 50 goals this season.
Speaking before the game on Premier League productions, Shearer says Haaland is in a team that creates chances and the World Cup break will be to his advantage.
"He's played over 30 games in a season once and he is only 22. He has that niggling injury that has always limited his appearances but that may not be the case this season,' began the former Newcastle United player who scored 260 goals in 441 appearances.
"The difference this season may be how Pep (Guardiola) has managed him, at times he brings in 15 to 20 minutes in a game, takes him off at half time."
Shearer says Haaland not going to the World Cup will be a huge plus for Man City.
"He is not going to be going to the World Cup, so when everyone else is playing at the World Cup, he will be on the beach somewhere in the Maldives and come back in mid to late December, getting ready to go again. So he may play a lot of games this season and if he does, he should get 40 or 50 goals because of his sheer ability and the number of chances they create in that Manchester City team,' said Shearer.