'Solomon Ogba was never arrested by EFCC over multi-million dollar fraud'
Former AFN president threatens to go to court to seek redress over 'malicious' publication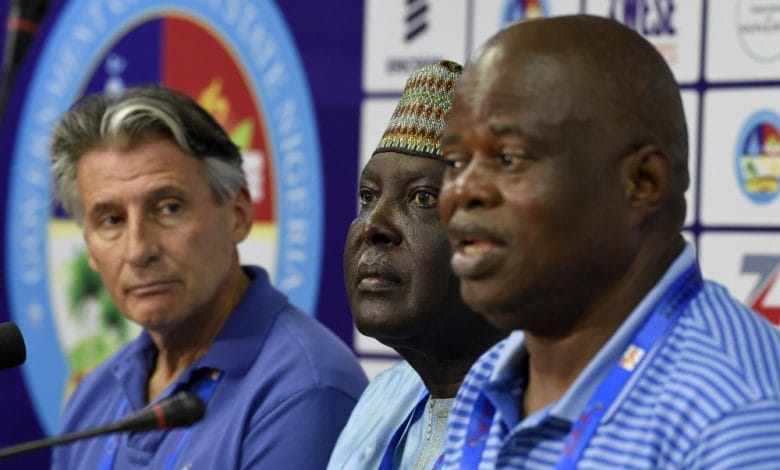 Former President of the Athletics Federation of Nigeria Chief Solomon Ogba has refuted reports in some online publications that he was arrested Thursday January 27, 2022 by operatives of the Economic and Financial Crimes Commission (EFCC) at a hotel in Asaba over a "multi-million dollar fraud".
In a statement Thursday signed by Billy Igodi, his personal assistant, the two-time AFN president says the reports about his arrest in a hotel in Asaba with two women over allegations of corruption are false.
"The reports are totally false and maliciously published to smear the hard-earned reputation of Chief Solomon Ogba as a person of high integrity, efficient administrator and a person of high moral compass.
"Chief Solomon Ogba was never arrested by the EFCC or any anti-graft agency on January 27, 2022 or any other time.
"Chief Ogba was also never seen or arrested with two women in a hotel room,' read the statement.
"Chief Solomon Ogba has over the years served in various parastatals of government and international agencies.
Chief Ogba was Chairman of the Delta State Sport Commission, Delta State Commissioner of Sports, Commissioner Representing Delta State on the board of Niger Delta Development Commission, President, Athletic Federation of Nigeria, First Vice President, Nigeria Olympic Committee amongst other.
"In all his years of public service, Chief Ogba has never been investigated or tried for any issue bordering on corruption, fraud, misappropriation or any crime of any sort,' the statement further read.
Chief Ogba says he has have briefed his lawyers to initial the legal process to seek remedy against the publishers and their sponsors.