Spalletti sends Osimhen off after Napoli training row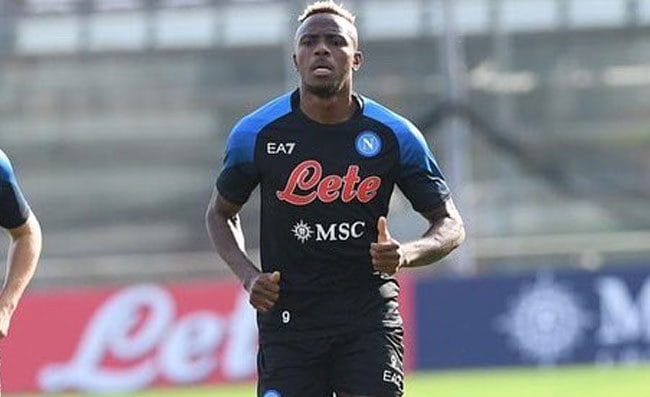 There was tension in the Napoli training session on Sunday, as coach Luciano Spalletti sent Victor Osimhen off for dissent.
The players were having a game between ranks at the Castel di Sangro camp in full view of the supporters when Osimhen became enraged at what he thought was a foul from new teammate Leo Ostigard.
The Nigeria international continued to protest so much that after Andre Zambo Anguissa tried to calm him down, Spalletti told him to leave the field.
"You are talking too much, go and have a shower."
It didn't help relax the situation, as Osimhen continued the protests even after walking off.