Stats back Napoli to win without injured Osimhen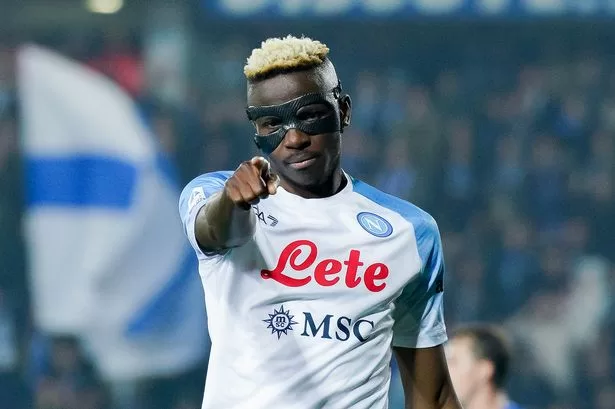 There should be no cause for alarm for Napoli following te injury to their star striker, Victor Osimhen, according to statistics.
The Nigerian who has scored 21 goals in 23 Serie A games to move Napoli nearer to winning their third Scudetto (and first in 33 years) will be missing when
the Partenopei face AC Milan on Sunday.
But the Nigerian's absence should not worry Napoli as the club has won 100% of their matches without Osimhen in the current season in all competitions (7/7),
including the reverse game in Serie A against AC Milan on 18th September 2022.
Four of the seven games have come in the Serie A with the Nigerian missing the 1-0 and 2-1 wins against Spezia and AC Milan respectively in September and the
3-1 and 4-1 defeats of Torino and Cremonese respectively in October due to a biceps femoris muscle injury.
Interestingly, the Nigerian has also failed to score in the two games he has featured against AC Milan since he switched the French Ligue 1 for the Serie A
in September 2020.
Osimhen has missed three games against AC Milan due to injuries with the first in November 2020 when a shoulder injury ensured he missed Milan's 3-1 win in
Napoli.
A cheekbone injury in December 2021 also stopped Osimhen from featuring in Napoli's 1-0 win at the San Siro in Milan while a Biceps femoris muscle injury
ensured the 24 year old was absent in the two teams first meeting this season, a 2-1 win in Milan.