'Take hard lessons from the loss and commit to returning to winning ways'
NFF President, Gusau charges Eagles B team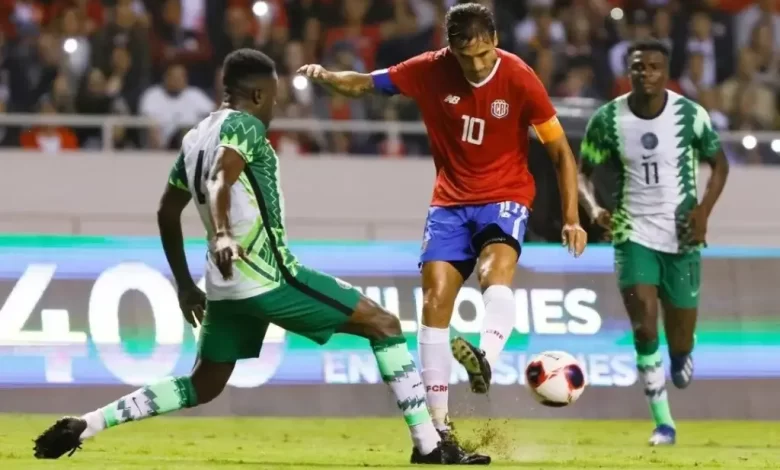 Nigeria Football Federation, NFF, president, Alhaji Ibrahim Musa Gusau has challenged the Super Eagles B team coaching crew and the players to take hard lessons from their 2-0 loss to Costa Rica in an international friendly game early Thursday morning and commit to returning to winning ways henceforth.
"Costa Rica are heading to the World Cup and were highly spurred on by their fans, but then we are Nigeria and we should always have it in mind that our people want us to win all the time. I am not saying they did not give a good performance; they should know that winning matters.
"The new NFF Board will be concerned with players that dorn our green-and-white going out for wins, whether they play in competitive and friendly matches. It is not enough to try or to make an effort; winning mentality is key. They tried their best in the game but they should learn from this and know that next time, they have to go all out to win or avoid defeat."
Oscar Duarte opened the scoring for Los Ticos seven minutes into the game when he sliced past goalkeeper Kayode Bankole off a free-kick from the left by Joel Campbell.
Attack –minded defender Dominion Ohaka danced his way into the Los Ticos' eighteen-yard box in the 18th minute but his shot flew over the bar.
Bankole made a number of good saves but the Eagles' forwards could not mine fortune from the few opportunities that came their way, and in the 73rd minute, Kendall Waston headed over the Nigeria goalkeeper and a defender into the net, off a pull-out from the left by Campbell.