"The day has arrived to say goodbye to football"
Gonzalo Higuain to retire at end of 2022 MLS campaign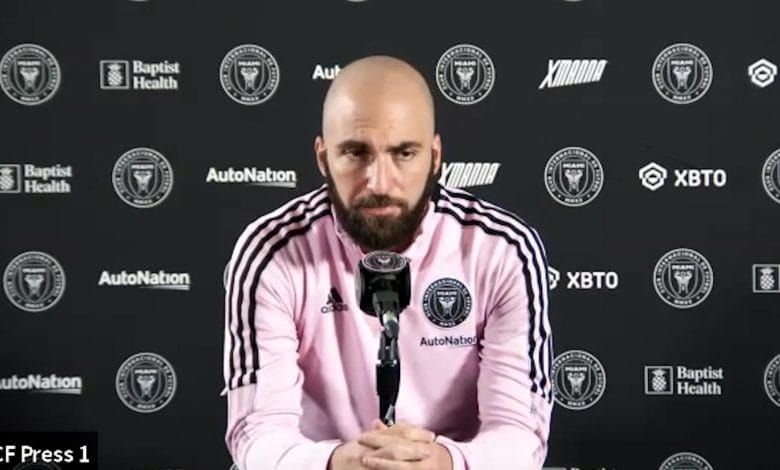 Gonzalo Higuain says he will retire from football at the end of Inter Miami's 2022 Major League Soccer campaign.
The 34-year-old Argentina forward joined Inter Miami in 2020 and hopes to help them reach the MLS play-offs in his final season.
Higuain has played for Real Madrid, Napoli and Juventus during his career, while also having loan spells at AC Milan and Chelsea.
"The day has arrived to say goodbye to football," said an emotional Higuain during a news conference.
"[It's} a profession that has given me so much and one I feel privileged to have lived with its good and bad moments.
"I want to thank each technical staff that coached me: Club Palermo, River Plate, Real Madrid, Argentina, Napoli, Milan, Chelsea and finally Inter Miami.
"I'll take beautiful moments with me in my head and in my heart.
"I had an unthinkable career and achieved more than I could imagine. It's a decision I made three or four months ago."
Higuain scored 31 goals in 75 appearances for Argentina and helped them reach the 2014 World Cup final and the 2015 Copa America final.
His last game for Argentina was a 2-1 win against Nigeria at the 2018 World Cup.
At club level the 34 year old scored 333 goals and registered 113 assists in 707 appearances across the sides he played for, with 121 of those coming in 264 outings for Real Madrid.