Tuchel writes off Chelsea's EPL title chances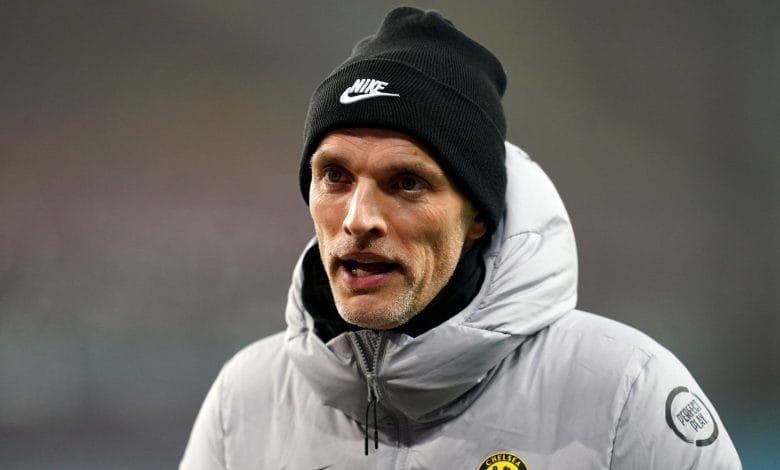 Head coach Thomas Tuchel has said that it is "realistic" to write off Chelsea's chances of winning this season's Premier League title.
The Blues trail league leaders Manchester City by 16 points, albeit with a game in hand, while they only hold a six-point advantage over fifth-placed West Ham United.
Tuchel has suggested that the Blues must now focus their attention on achieving Champions League football for next season, rather than trying to catch a relentless City side.
Speaking to reporters at a press conference, Tuchel said: "Sixteen points is too much for what we demand of ourselves. To reach your targets, I think a realistic approach is also necessary. We should not get confused and think about winning the Premier League and realise that we are in a race for the top four.
"It's a huge thing in Premier League. At the end of the season, you can look back and say why this is the reason and try to do better. You can do things to improve in the season – this is what we do – but right now, the focus has to be on a realistic approach and that we are in a race for top four."
Chelsea return to top-flight action on Saturday afternoon with a game at London rivals Crystal Palace.
Chelsea have won 76 per cent of their Premier League matches against Crystal Palace (19/25), including the last eight in a row. With a minimum of 20 meetings, it's the highest win-rate that one team have against another in the competition's history.
Christian Pulisic has scored five goals in his five Premier League matches against Palace, including three in two at Selhurst Park. It's more than he's scored against any other opponent in the competition.
Meanwhile, forty per cent of Palace's Premier League wins this season (two out of five) have come against sides starting the day in the top four (3-0 v Spurs and 2-0 v Manchester City).
The Eagles have never won as many as three matches against sides in the top four within a single top-flight campaign.