Uganda 0-1 Nigeria: Ogwuche named Man of the Match
Flying Eagles defender on cloud nine over semi-final place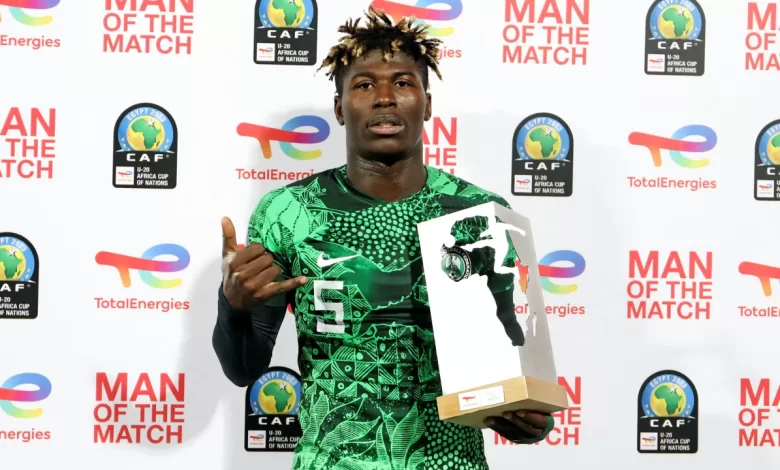 Flying Eagles defender Abel Ogwuche has been named Man of the Match in Nigeria's 1-0 defeat of Uganda in Thursday's thrilling quarterfinal tie at the ongoing African U20 Nations Cup.
The Nigerian is also thrilled with the win which secures not only a semifinal spot for the Flying Eagles but also a ticket to the FIFA U20 World Cup later this year in Indonesia.
"It is a great feeling to win and it was our dream from the start of the tournament to get the World Cup ticket and down we're looking forward to taking the trophy home," Abel said at his post match press conference.
Ibrahim Juma scored an own goal in the first half to send Nigeria to the semi-final of the U-20 Africa Cup of Nations.
"We just wanted to come and win. That was our motivation today, to secure the World Cup ticket and we made it," Abel said with a broad smile.
"We had to secure our place in the World Cup. That's why we all put in a strong performance to win."
Nigeria will face the winner between The Gambia and South Sudan in the semi-finals on Monday, 6 March at the Cairo International Stadium.