Umar Sadiq To Undergo Surgery September 15 in Vitoria-Gasteiz, Spain
Renowned Dr Mikel Sánchez to take control of procedure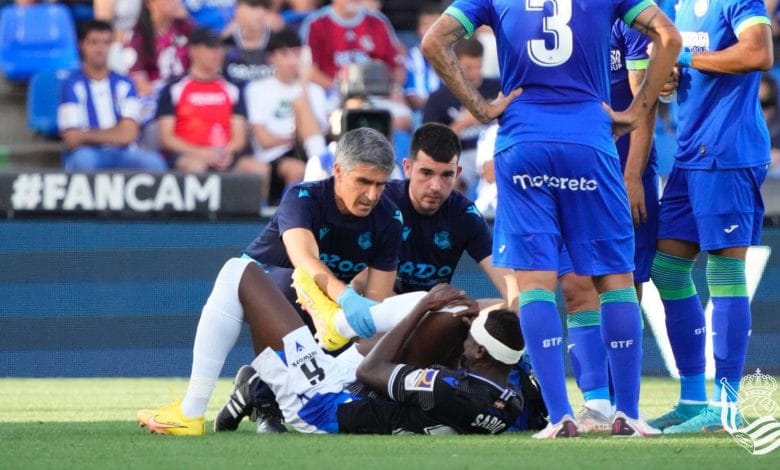 After suffering a rupture of his anterior cruciate ligament in his right knee, Sadiq Umar will undergo surgery on 15th September in Vitoria-Gasteiz, the capital of the Basque Autonomous Community in northern Spain.
The Nigerian will be operated on by Dr Mikel Sánchez who pioneered the advance of Arthroscopic Surgery in Europe and in Spain.
It has been confirmed that his LaLiga clubside, Real Sociedad will be without their new star striker for the remainder of the 2022/23 season.
The Nigerian international arrived in San Sebastian as a deadline day replacement for Alexander Isak and he made a dream start with La Real.
After scoring an equaliser in their 1-1 draw with Atletico Madrid last weekend, Sadiq gained immediate cult status with the Basque fans, but his second league outing ended in disaster.
The 25-year-old was forced off injured after just 38 minutes in their 2-1 defeat to Getafe yesterday and his campaign is now over.
La Real's record signing is now estimated to be out of first team action for around nine months with light training expected to start from the beginning of 2023.