"We knew Udodi Onwuzurike was a big talent coming in'
Says Stanford University Director Of Track and Field, J.J Clark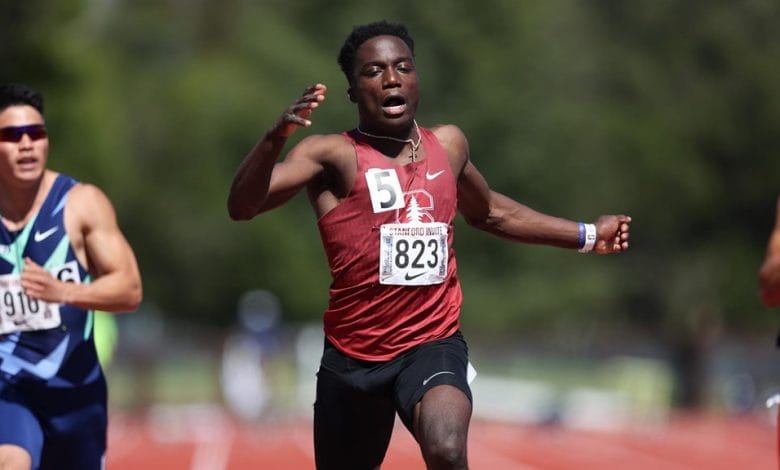 "We knew he was a big talent coming in. That's why we recruited him. He's obviously gone beyond some people's expectations.
"The idea is that he is unique. I don't care where you put him, or in what era. He is a unique talent and we're happy that he's joining us."
Those were the words of J.J. Clark, Stanford University's director of track and field on reigning World U20 champion, Nigeria's Udodi Onwuzurike after offering the 19 year old scholarship to attend the prestigious University.
Onwuzurike has started living up to Clark's expectation and that of many Nigerians including Segha Porbeni who described him as Nigeria's 'Usain Bolt'.
On Friday, the 19 year old twice shattered meet and Stanford records at the Stanford Invitational in his collegiate 100m debut.
Onwuzurike first broke Ja'Warren Hooker's 22 year old 10.18s record with an impressive 10.14s run in the prelims.
He completed his day with a 10.07s performance, the second-fastest time in NCAA Division I, the fourth fastest time by an African and the sixth-fastest time in the world this year.
The time has also catapaulted him to 19th in the Nigerian all-time list.