Wellington Jighere Wins MGi Scrabble Grand Slam Ahead Of African Scrabble Championship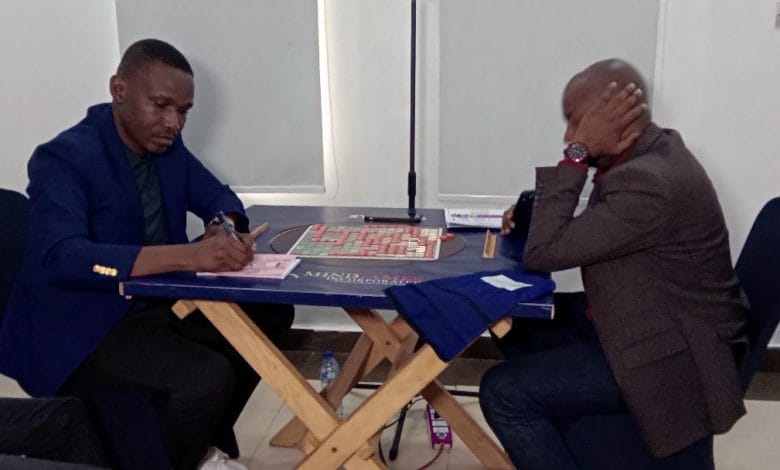 Pre-tournament favourite Wellington Jighere has once again justified his status as Africa's finest as he snatched a famous victory at the at the first-ever scrabble Grand Slam tournament held in Lagos over the weekend.
The former World Champion confirmed his superiority in a best game of five against former World No. 4 Opeyemi Oloro after both players finished as the best top two in a-24 round of games.
Jighere raced to a 2-1 lead as Oloro tried to rally back into contention.
Many who watched the encounter through the twitcher platform on a projected screen from a separate hall envisaged every move with keen interest as top Commentators Will Anderson and Conrad Basset-Bouchard broke down the moves with their analysis.
Jighere's heavy landing with bingoes on the board gave him a good gambit in round 4 and put him in the clear at the top as the winner of the tournament to claimed the one million naira top prize with a giant trophy.
Second placed Oloro earned a sum of 500,000 naira for his efforts while others who finished in the top 10 were given cash prizes as well.
Nigeria Scrabble Federation President Olobatoke Aka commended the organisers for another quality show of projecting scrabble as a global sports.
He said he was elated at the level the sport is heading considering the different innovations being injected into its organisation by the MGi team led by Lukeman Owolabi.