Wilfred Ndidi's market value drops yet again
Leicester City star now valued at €40m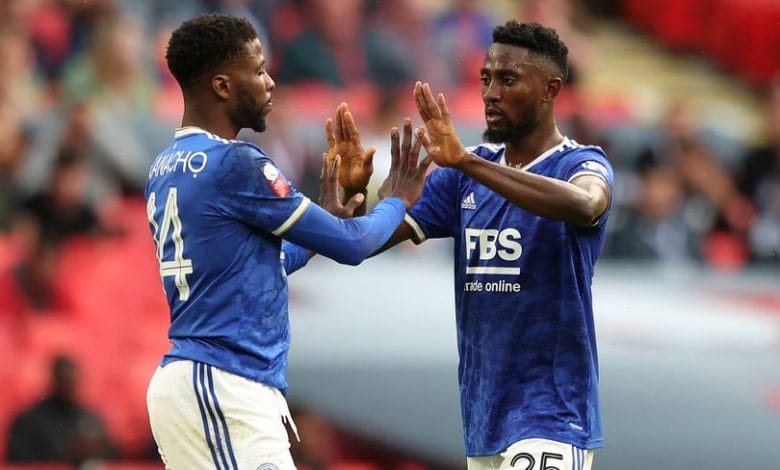 For the second time in two months, Nigeria and Leicester City midfielder, Wilfred Ndidi's market value has dropped again.
Once the most valuable Nigerian player anywhere in the world, Ndidi's indifferent start to the 2022/23 football season and the fact that he has been on the treatment table for most part of the year have contributed to his incredible drop in valuation by valuation and statistics online platform, Transfermarkt.
The Super Eagles star has, through injury missed 19 of the 34 Premier League games played by the Foxes this calendar year.
Once valued at €60.00m just over a year ago (June 2021), the 25 year old has lost €20.00m in valuation between September and November 2022.
Ndidi's value first dropped to €50.00m in September. He has now dropped by a further €10.00m which means the talismanic midfielder is now valued at €40.00m to still remain the most valuable Nigerian in the Premier League.
The Foxes midfielder will still rank as the second most valuable Nigerian player across all leagues behind red-hot Napoli forward, Victor Osimhen whose value jumped from €60.00m in December 2021 to €65.00m last June.
Ndidi's Nigerian compatriot at the King Power stadium, Kelechi Iheanacho also dropped in value.
Iheanacho has started 107 of 178 Premier League games from the bench since he made his debut in the competition in 2015. This season, he has started just once in 10 appearances.
Valued at €20.00m just last June, the 26 year old has dropped to €17m.