Women's World Athlete of the Year 2022: Osheku tips Amusan to make final five
As World Athletics set to unveil finalists Monday ahead of December 5 awards night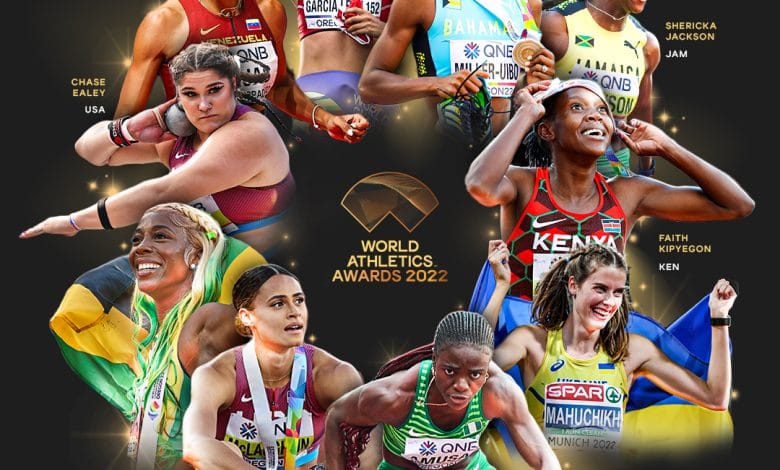 Reigning World 100m hurdles champion and record holder, Tobi Amusan is a cast iron certainty to make the final five women that will compete for the 2022 World Athlete of the Year award, according to veteran athletics coach, Chief Tony Osheku.
Finalists for the award will be announced on Monday by World Athletics but Osheku says he is not worried about Amusan's status.
'Tobi has done enough to make the final five. I think the discussion will be who amongst the trio of herself, Yulimar Rojas (VEN) and Sydney McLaughlin (USA) will be crowned the best athlete in the world come December 5,' said Osheku.
Unarguably the best Nigerian coach in the 1990s who coached amongst others Falilat Ogunkoya to two historic Olympic medals and African records in 1996, Osheku believes the award will be won by any of the three athletes who broke the world record in addition to winning world titles in 2022.
'It looks a straight fight between Tobi and the Venezuelan, Yulimar. Both are world champions, world record setters and Diamond League winners while McLaughlin only set a world record (twice) and won the 400m hurdles world title in Oregon.'
Osheku is confident Amusan can make history as the first Nigerian to be crowned the best athlete in the world to add to the strings of firsts she has achieved in 2022.
The 25 year old finally established herself as the world number one in her event in 2022.
Her world 100m hurdles title win was one of three major titles she won this year.
After retaining her African title in June, she successfully defended her Commonwealth title in a Games record of 12.30 in August.
She capped her season with victory in the Wanda Diamond League final in a meeting record of 12.29.
Osheku says he is not oblivious of the quality of the 50.68 world record McLaughlin set in Oregon– a time that would win most international races in the 400m flat.
'I know the quality of Sydney's world record can also be a factor. It is the biggest world record ever set by a woman. In the 100m, it is one hundreth of a second faster than Florence Griffith Joyner's 10.49 world record.
'It will take a 21.28 to equal the feat in the 200m, better (47.34) than Marita Koch's 47.60 400m world record set in 1985 and it will take Tobi to run inside 12 seconds in the high hurdles (11.82) to match the quality of the performance,' said Osheku.
Osheku however believes the quality of titles Amusan and Yulimar won after the World title will make it a race between the two.
For now, Osheku is confident Amusan will be among the five finalists that will be invited to Monaco for the announcement of the awards, which will be presented at a private function on the evening of December 5.