World Athletics Championships: Usoro crashes out with best Nigerian performance in triple jump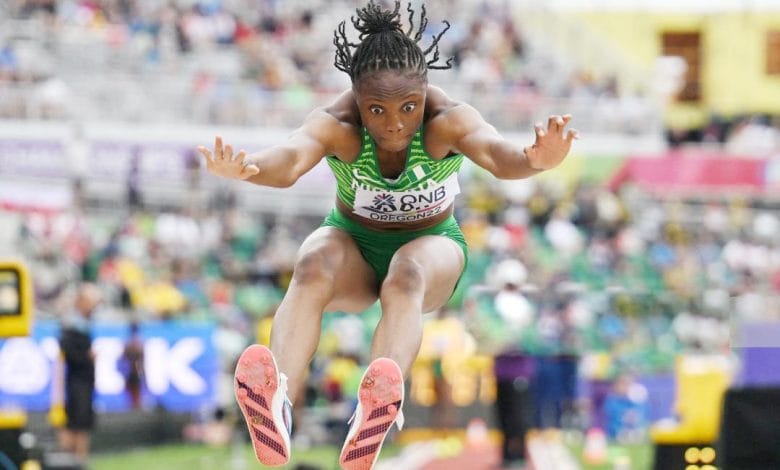 Ruth Usoro's bid to become the first Nigerian woman to appear in the final of the triple jump event did not come to pass but the 24 year old has exited the event with the best performance by a Nigerian in the event.
The reigning Nigerian record holder (14.50m) in the event jumped 13.93m, her third best mark of the season so far to finish 12th in her qualifying group and 21st overall and will now turh her focus to the long jump event which begins July 23, day nine of the championships.
Usoro's 13.93m effort is however the best mark ever achieved by a Nigerian woman in the event, bettering the 13.32m achieved 15 years ago in Osaka, Japan by former national record holder, Chinonye Ohadugba.
The Texas Tech University student's 21st place in the overall classification is also better than Ohadugba's 24th which means Usoro has also achieved the best position by a Nigerian woman in the event albeit both failed to make the final of the event.