Arsenal Vs Tottenham: Jesus focusing on derby day success for Gunners
Brazilian one yellow card away from suspension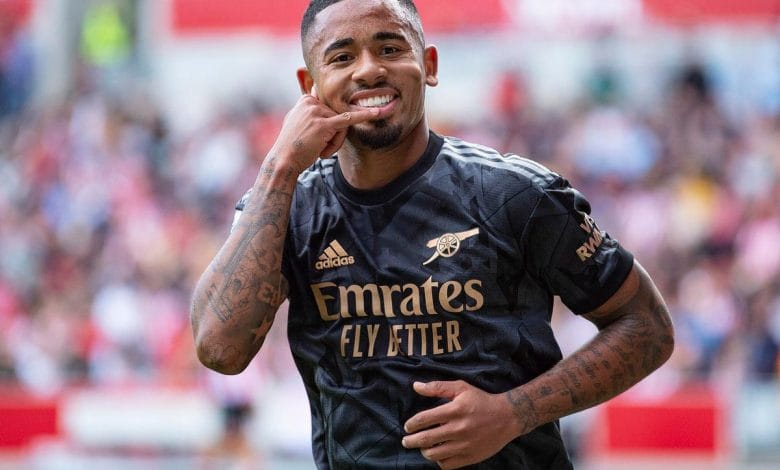 Gabriel Jesus says he is relishing the prospect of Saturday's meeting with Tottenham.
The former Manchester City striker has established himself as a fan-favourite with four goals and three assists to his name since moving to north London and say he's determined to get the three points everyone craves.
"I've played a few derbies before and I can feel what it means to play a derby game," he said. "Of course, I've never played here before! The north London derby will be my first and I want to win, like every game.
"I understand it's a derby – it's a game different from most – but at the same point, it's a game. It's a game we have to focus on and do our job. Because we are playing at home, we have to think about just doing our game. It's our home."
Arsenal head into Saturday afternoon's game in fantastic form, sitting on top of the Premier League table with six wins out of seven.
Spurs, meanwhile, have made an unbeaten start to their league campaign and are only one point behind their bitter rival in third place.
"They have amazing players who are playing well with good momentum, so it'll be a difficult game for us as well as for them. I believe should we do what we have been doing, we are closer to winning the game.
"Of course, it's a football game – sometimes things happen that you are not in control of, but what is in our hands is trying to keep the ball, create chances to score and win the game."
Meanwhile, Jesus is just one yellow card away from a one-match suspension.
The Brazillian has been flashed four yellow cards so far this term and risks missing next week's blockburster clash with visiting Liverpool at the Emirates stadium if he he is booked against Tottenham on Saturday.