Buhari: National Sports Festival Has Enhanced Socio-Cultural Integration of Nigeria
Advises athletes to shun all forms of anti-social behaviour, abhor the use of performance-enhancing substances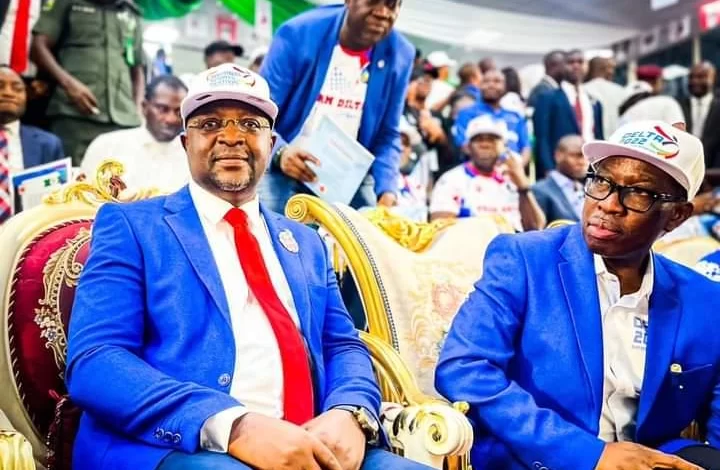 President Muhammadu Buhari has described the National Sports Festival (NSF) as the breeding ground for the cultivation of sporting talents that has catalysed socio-cultural integration of the country.
Speaking at the opening ceremony of the 21st edition of the NSF tagged 'Delta 2022', President Buhari, who was represented by the Minister of Youth and Sports Development, Sunday Dare saluted Delta State for hosting another Festival, and keeping faith with the vision of Nigeria's founding fathers, who recognised the unifying power of sports in strengthening the fabric of the nation's social cohesion.
"Throughout its history, the National Sports Festival has been the nursery and breeding ground of some of the most legendary names in the annals of our Sports history. Super stars like Innocent Egbunike, Chidi Imoh Henry Amike, Yusuf Ali, Osmond and Davidson Ezinwa, Mary Onyali amongst others emerged through this Festival, using it as a springboard to international stardom.
"Many of these remarkable men and women went on to enjoy highly decorated careers as record breakers and record makers. For the athletes gathered at this festival, you have many illustrious examples to follow; the stars that I have mentioned are guiding lights showing you what you can make possible, and the heights to which you can soar through hard work, dedication, consistency and discipline," the President highlighted.
Asides besting their opponents, President Buhari urged the athletes to see the competition as an opportunity to make new friends, forge enduring links with fellow contestants and more importantly, test the limits of endurance and be the very best they can be.
While declaring the 21st edition of the NSF open, the President advised the athletes to shun all forms of anti-social behaviour, abhor the use of performance-enhancing substances, be magnanimous in victory and gracious in defeat.
Over 11,000 athletes drawn from the 36 States of the Federation and the FCT will be competing in various sports at the festival billed to end on 10th December, 2022.