FIFA U20 World Cup: Nigeria edge Dominican Republic for three points in Mendoza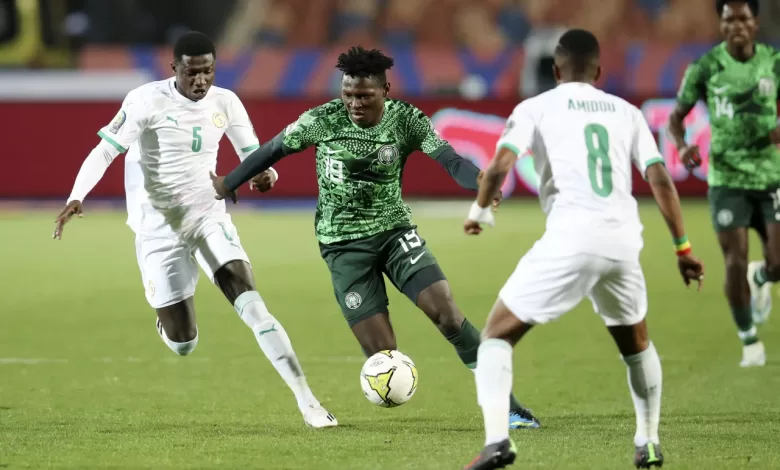 Nigeria's Flying Eagles earned the first three points of Group D of the ongoing FIFA U20 World Cup in Argentina after an own goal by Guillermo De Rena and a smart finish by Samson Lawal steered them beyond Dominican Republic in Mendoza.
Ibrahim Muhammad's shot had been firmly held by goalkeeper Xavier Valdez and Jude Sunday and Tochukwu Nnadi had threatened in the fore within the first quarter-hour, before Japanese referee Yusuke Araki opted to consult the Video Assistant Referee and then award a penalty to Dominican Republic in the 20th minute, after a tackle by Daniel Daga.
The resultant penalty was brilliantly converted by Edison Azcona.
Sunday, Nnadi, Fago Lawal, Samson Lawal and Muhammad all doubled their efforts with onslaughts launched towards the opposition, but goalkeeper Valdez was brilliant on the day, especially in tipping over Sunday's dipping shot from outside the box in the 37th minute.
Defender Solomon Agbalaka, who headed the goal than sank hosts Egypt at the Africa U20 Cup of Nations in January, attempted a similar effort in the 58th minute but found Valdez capable. From a dashing run in the 61st minute, substitute Emmanuel Umeh should have done more than place the ball in the keeper's waiting hands.
Next up for the two-time runners-up of the FIFA U20 World Cup is clash with Italy at the same venue on Wednesday evening. A draw will most certainly guarantee a place in the knockout rounds for the Flying Eagles, ahead of their final group phase encounter with Brazil in La Plata on Saturday.