Iheanacho seeking to score fifth goal in 12 games Vs Man United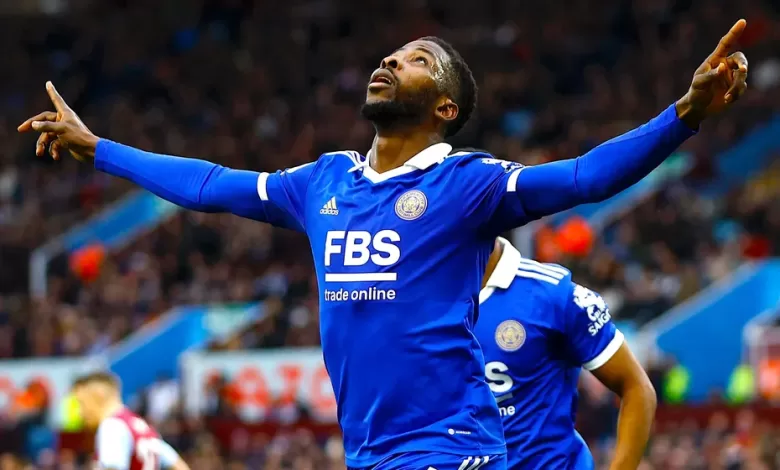 Kelechi Iheanacho will be seeking to score and provide an assist for the third straight Premier League game when the in form forward leads his club, Leicester City to Old Trafford on Sunday.
The Nigerian scored and bagged assists in the Foxes' last two games, the 4-2 defeat of Aston Villa and 4-1 demolition of Tottenham last weekend. The 26 year old will aiming to score and assist in three straight Premier League games for the first time in his career. If he starts for the third game running and scores, it will be his fourth goal in just four starts this term.
It will also be his third Premier League goal in 10 games against the Red Devils in the competition and five in 12 games across all competitions.
The Nigerian scored and bagged an assist in his first start against the Red Devils in September 2016, helping Manchester City to a 2-1 win at Old Trafford.
He waited for nearly six years to score his second Premier League goal against Man United.
This he did as a Leicester City player in April 2022. He scored the game's opener in the 1-1 draw at Old Trafford.
Iheanacho scored two further goals in the FA Cup, precisely in the Foxes' 3-1 win at the quarterfinal stage of the competition in March 2021 at the King Power stadium.