Napoli Doctor: Osimhen likely to return to action October 9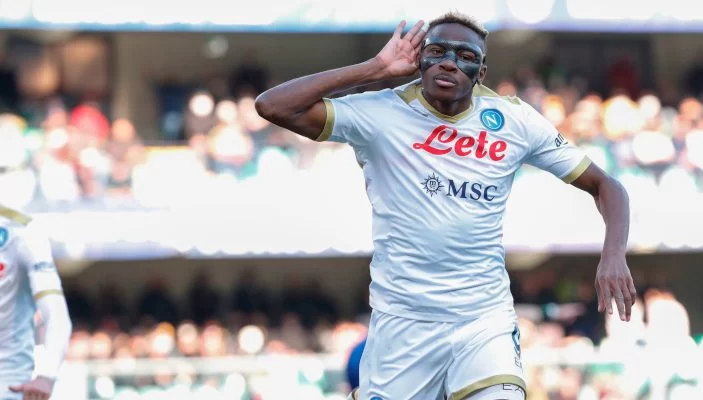 Victor Osimhen will likely miss the Serie A game against Torino (October 1) and the UEFA Champions League tie against Ajax at the Johan Cruijff ArenA on October 4.
Napoli doctor, Raffaele Canonico says the Nigerian is expected to be back in action when the Partenopei takes on Cremonese on October 9.
Osimhen sustained an injury in a Champions League clash against Liverpool and his return to action is still far away.
The 23 year old had suffered a second-degree lesion in his right femoral bicep.
"Pace is one of his peculiar characteristics. We are talking of an athlete whose top speed sprint is 34/35 Km/h. To reach that and to achieve specific standards he must be well trained.
"In general, the recovery time for these sorts of injuries is five weeks, so the week of the Cremonese clash is crucial."
Osimhen is still playing with a protective face mask despite having recovered from a cheekbone injury suffered last year: "He still uses it to feel safe, even if he has completely recovered now," Canonico revealed.
The are still unbeaten after seven Serie A games and are on top of the table with Atalanta.