Olopade applauds Lagos State Govt as Access Bank Lagos City Marathon attains Gold Label status
Feb 4 2023 event is one of 39 Gold Label road races approved by World Athletics for 2023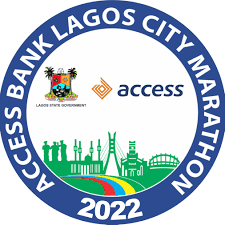 Bukola Olopade, Managing Director of Nilayo Sports Marketing Limited has applauded the Executive Governor of Lagos State, Babajide Sanwoolu for the upgrade of the Access Bank Lagos City Marathon to a Gold Label status ahead of the next edition of the marathon on February 4, 2023.
Olopade, expressed his delight over the historic upgrade by World Athletics after the 42.195 kilometres road race met all requirements to be so upgraded which he said had been made possible by the sports-loving governor of Lagos State.
"Without the Lagos State governor, this historic feat wouldn't have been possible,' said a delighted Olopade.
With this, the Access Bank Lagos City Marathon is the only full marathon in Africa that will hold in 2023 and one of the 39 gold label races approved for next year together with the 10km road race in Gabon."
"With support of the Lagos State government, the inaugural edition which was held in 2015 became the first full marathon and second road race in Nigeria to be granted a bronze label status in 2017.
The race was further upgarded to a silver label status two years later until the latest gold label status.
Olopade said World Athletics has finally granted the wishes of the biggest full marathon in Africa in 2023 after the race organisers, Nilayo Sports Management Limited submitted an application for a gold label status in September 2022.
The former Commissioner for Sports in Ogun State revealed that there are 34 Gold Label Marathons on the calendar of World Athletics in 2023.
'This feat would not have been possible if the Access Bank PLC did not believe in us and supported us financially when this was just an idea on paper.'