Spalletti sees similarity between Osimhen and Maradona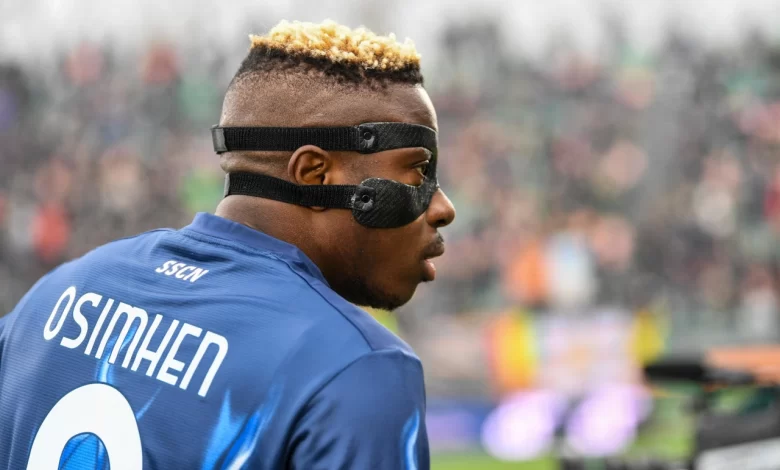 Spalletti sees similarity between Osimhen and Maradona
Napoli coach Luciano Spalletti sees one similarity between Victor Osimhen and Diego Armando Maradona.
The Nigerian rescued a point at the weekend for Napoli at Cagliari after coming in as a substitute and Spalletti has likened the Super Eagles star's attitude to that of the late former Argentina captain
"With that header against Cagliari, he proved to have a sort of animal fury which is much-needed in key moments," the coach said.
"Maradona had the same thing and somebody else should have it in our team. You can see Osimhen has it when he faces his opponents. He has outstanding characteristics and some extra qualities that are not easy to find in other players."
Napoli host Barcelona at the Stadio Maradona Thursday night in the second leg of the Europa League knock-out round play-offs. The first leg at the Nou Camp last week ended in a 1-1 draw.
Spalletti will be banking on the 23 year old to ensure the Partenopei progress.
Osimhen has scored two goals in five appearances after returning from a cheekbone injury that had forced him to the sidelines for almost two months.
The Nigeria international has scored seven goals in 16 Serie A games this term, adding four more in as many Europa League appearances.
Osimhen is a complete striker who can cause danger to any defence thanks to his pace and physical skills. Barcelona's defenders, who are not too fast, may struggle to nullify his threat in tomorrow's game at the Stadio Maradona, where both teams will need to score to qualify for the Round of 16.
Osimhen or, 'Osi' as Napoli fans call him, has not only found the net 11 times in 20 games this term, but has also scored crucial goals for the Partenopei. He has one every 156 minutes and seven of his 11 goals were the first ones scored in the game.
The Nigeria international has already proved his worth in Italy and in Europe this season. He found the net in his first and only group stage games played at the beginning of the campaign, managing four goals in three matches, including a brace against Leicester City in Napoli's first European game this term.
His goals have also brought Napoli 11 points out of 54 in Serie A, so the 20% of their total tally in the league. He is becoming a little bit more consistent, even if injuries have affected him during this two-year spell at the Stadio Maradona.
Osimhen has missed 37 games since the beginning of 2020-21 and his latest cheekbone injury kept him out of action from the end of November until mid-January.