Bosso: Our main goal is to reach the World Cup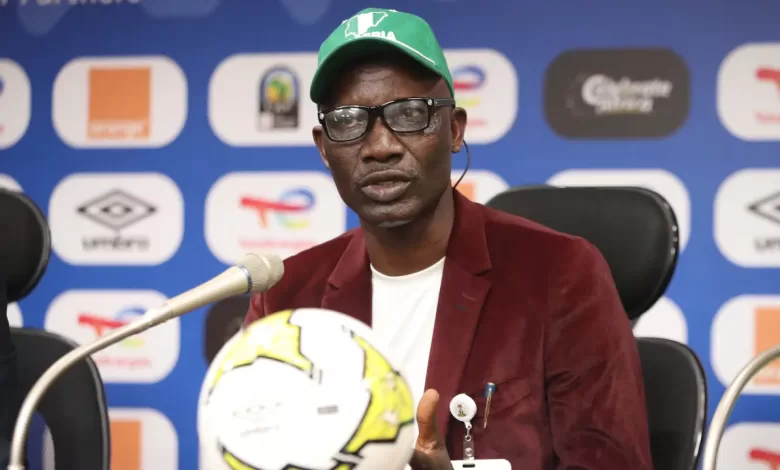 Flying Eagles head coach Ladan Bosso says his team's main focus is to return to the world stage and feature in May's 23rd FIFA U20 World Cup in Indonesia.
The Nigerians got back on track at the ongoing African U20 Cup of Nations following their 1-0 defeat of host, Egypt Wednesday in their second group game to secure their first points at the competition.
Solomon Agbalaka headed in a corner in the last twenty minutes to give the record champions all three points against the wasteful Young Pharaohs who created numerous chances in the Group A clash.
Bosso's boys lost their opening game to Senegal and will quarantee their passage to the next round if they beat Mozambique in their final group game on Saturday and Bosso is confident his boys are up for the game.
"Any player who strives deserves to join the first team. Our main goal is to reach the World Cup, and we strive hard to achieve this goal," Bosso said.
He also heaped praise on Egypt for giving them a tough game on Wednesday.
"Today's match was full of tactics, more than the Senegal match," Bosso said after the match.
"The Egyptian national team is very good and they had many opportunities today, but they did not take advantage of them.
"But in the end, football is changing and most of the time you cannot predict the result," the Nigerian coach added.
"The result is very important and I don't think I can say more than that. We focused a lot on winning and we achieved what we wanted."
"I would like to thank the organisers of the tournament and everyone who belongs to this organisation.
"They helped us a lot and I am very grateful to them."