Crystal Palace 2-1 Leeds United: Eberechi Eze voted Eagles Man of the Match
Vieira warns 'more to come' from British-Nigerian forward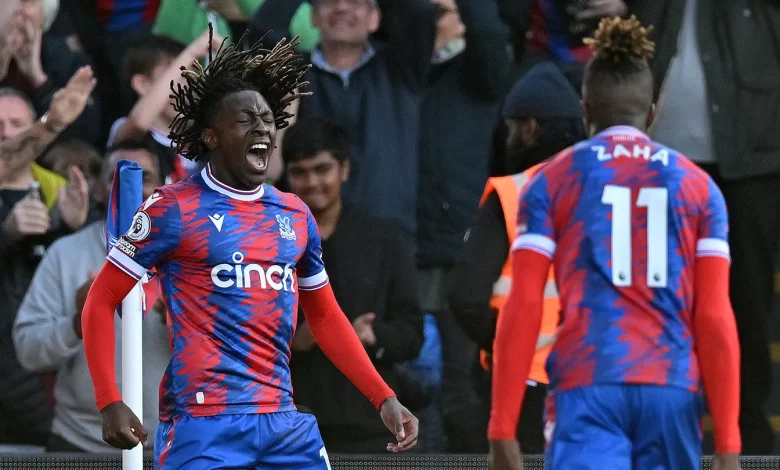 Eberechi Eze has been named Crystal Palace Man of the Match for his game-winning performance against Leeds United.
The Palace midfielder bagged the winner after 80 minutes with a well-hit effort from the edge of the box. He also helped to fuel a resurgent frontline throughout the
second-half, and showed his delight with a beaming celebration.
'I think when you put in performances like that you want to get rewarded and take your chances, and today we did that.
'That's something we're working on and have to improve on throughout the rest of the season. But if we keep playing like that and holding out to the end and be strong,
positive, we'll definitely pick up the points,' Eze was quoted as saying post-match by his club's official website.
Eze scooped over 40% of the fans' vote, beating Joachim Andersen (19.8%) and Jordan Ayew (17.2%) to the award. You can check out the full results below.
Meanwhile, Palace boss, Patrick Vieira believes Eze can become a regular goalscorer following his shift into a more central role this season.
"There's still much more to come from Ebs," the Eagles boss said. "I think he used to play a little bit on the left-hand side, and at the moment he is playing more centrally.
"He just needs to find the right position, to be a little bit more high on the field, because he has the ability to score goals and to create chances, so it was a good performance from him and he's getting better and better.'
Sunday's goals was also Eze's first goal of the season and it was scored in front of a full crowd at Selhurst Park, his previous home strikes having come during the days of Covid-reduced capacities or when games were played entirely behind closed doors.
'To be calm and be composed is all I wanted to do and I put it into the corner, which is good,' Eze said. 'It's been a while. We've been working hard and putting in the performances and it's good to get rewarded today.'