Chelsea Vs Everton: Iwobi eyes third goal against Chelsea in 13 games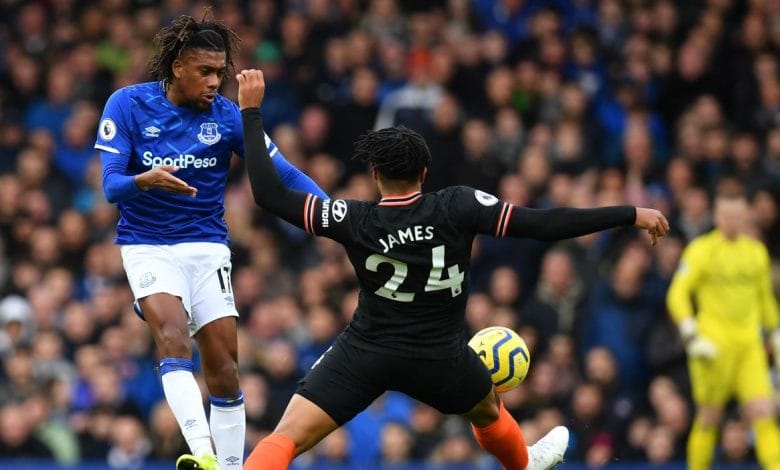 Everton forward Alex iwobi will be hoping he gets restored to the starting line up on Thursday when the Toffees visit Stamford Bridge in Lagos to face Chelsea in a Premier League matchweek 17 fixture.
The Nigerian was left on the bench as an unused substitute when Everton lost 3-1 at Crystal Palace and the 25 year old will be keen he gets the nod to make his seventh start in 13 appearances in the competition against a team he has scored once against at Stamford Bridge and two in 12 games across all competitions.
Iwobi has played in more games against Chelsea than any other side in all competitions while his two goals is only betterred by the four he has scored against Liverpool and three each against West Ham, Southampton and Hull City.
The former Arsenal player's six wins against Chelsea is the third highest he has recorded against any other team after Burnley (8) and Southampton (7).
Everton boss Rafa Benitez in need of victory to assuage the Toffees fans and relaunch the team back to reckoning in the Premier League will be banking on his Nigerian import's record against their host.
Iwobi has scored only once for Everton and bagged just an assist in the 12 league games he has featured and will hope to score his second on his 80th appearance for the club in all competitions since he joined from Arsenal in August 2019.
If he scores on Thursday night, Chelsea will become the second club in the competition he has netted against in Everton jersey as his previous three goals in 67 appearances for the Goodison Park outfit since August 2019 was against Wolves.